Overview
This New Year Northern Lights trip to Iceland is a great way to see in the next 12 months. Two special Northern Lights tours are included in the trip, as you travel by super jeep and by boat in search of the Aurora Borealis. During the day, the itinerary is completely open for you to tailor your time. There are a number of tours and activities for you to choose from, including a visit to the Blue Lagoon, a Glacier hike, snorkelling, horse-riding, nature tours and more.
What's included?
ALL OF THE ACTIVITIES AND SERVICES LISTED BELOW ARE INCLUDED IN THE HOLIDAY PRICE
Departures: 28th and 29th December*
Flights: return flights from London Gatwick to Keflavik. Heathrow/Manchester/Glasgow and Birmingham on request (subject to supplements). Flight routes subject to change
Transfers: return airport transfers
Accommodation: 4 nights in a hotel in Reykjavik in a double/ twin room
Meals: 4 breakfasts
The following activities are included in the holiday: Northern Lights chase by super jeep, and a Northern Lights Chase by boat (order subject to change)
Fully qualified guides and instructors during activities
---
This 4-night Northern Lights break to Iceland allows you to experience the diverse attributes that the island has to offer, as each day of the itinerary is left free of activities. This way, you can choose whether you would prefer to explore the city's vibrant culture, history, cafés and shops, or head outside the city to see the myriad of phenomenal natural features that make Iceland so spectacular.
Along with the freedom of an open itinerary, we have included two unique Northern Lights hunts to ensure that you experience the fantastic Northern Lights opportunities that Iceland is so famous for. The first tour will take you away from the busy city and into the darkness by super jeep, which can reach locations that are impossible to discover in a regular tour coach. If the conditions are right, you will be able to admire the striking lights dancing in the night sky. The second takes you out onto the North Atlantic Ocean as you sail away from the harbour for a Northern Lights boat tour. Hopefully, you will spot the colours shimmering in the sky with the view of the mountains as your backdrop.
Read more
Should you want to replace the free time in your itinerary with some additional activities, there are a number of tours for you to choose from. You can take a relaxing horse-ride through the lava fields, unwind in the idyllic Blue Lagoon*, clamber and crawl on a Blue Ice Glacier Hike or plunge into the ocean for a fantastic snorkelling experience. Or sit back on a coach tour that can show you all of the city's sights or some of the best natural wonders that Iceland has to offer. We have included as much variety as possible in our optional activities to ensure that you can tailor this trip to perfection. It has been designed to be much more of an independent itinerary as there is simply so much to see and do here and we know everyone has their own priorities.
To top it all off, as you are here for New Year, you can relish in the exciting New Year's Eve celebrations that take place all over Reykjavik city. Book a mouth-watering dinner in one of the many restaurants, and make sure that you have a good view of the magnificent fireworks that will fill the sky in the evening.
* Please note: there is ongoing building work at the Blue Lagoon which is due to be completed in July 2018. Although the Blue Lagoon aims to minimise the impact of this work on its guests, some disruption is possible during your visit.
©Iceland Pro Travel, Visit Reykjanes, Alan Middleton, ThorirNK
View Gallery
Download Dossier
Key facts
| | |
| --- | --- |
| Duration: | 4 nights |
| Pace: | Balanced |
| Suitable for: | Ages 15+. See our terms for further information |
Make an enquiry
Agenda
Accommodation
Included in price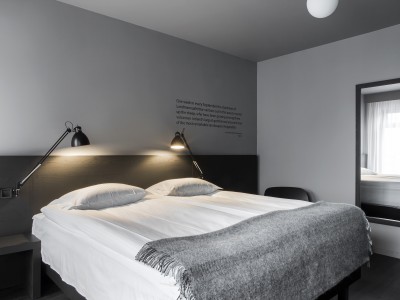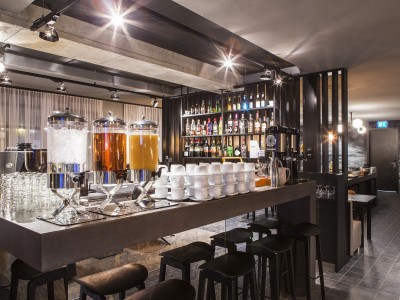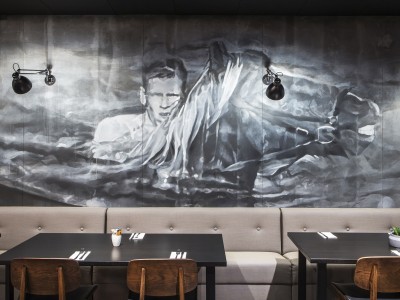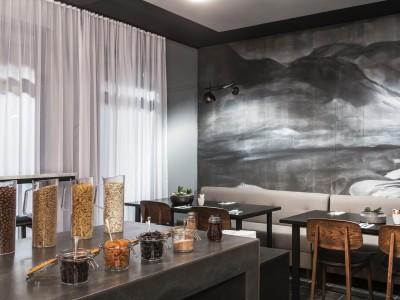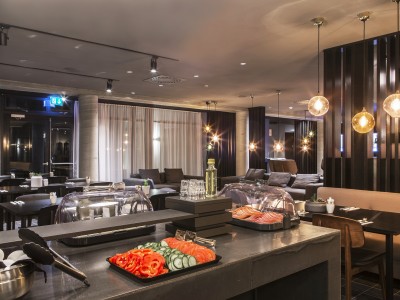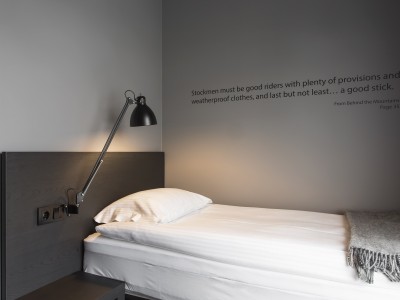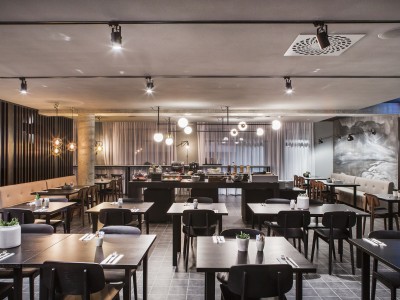 Skuggi Hotel
Nights:
1-4
This hotel is located in Reykjavik's city centre, close to Laugavegur, the main shopping street, and an array of restaurants. 'Skuggi' is the Icelandic word for 'shade', and the hotel has a fitting interior design of cool greys and calming white. The Skuggi Hotel has one hundred rooms, designed with inspiration from the sublime black-and-white nature photography of Icelander Ragnar Axelsson.
Hotel facilities
Pick up a drink from the hotel's stylish on-site bar
Free Wi-Fi means you can keep friends and family up to date
Wake up to a spread of hot and cold options at the breakfast buffet
You will be conveniently located for shopping, as Laugavegur street is just 140 metres away
Double room: These come with two twin beds, an en-suite bathroom with a shower, toilet, hairdryer, and toiletries, free Wi-Fi, a satellite television, a telephone, a tea and coffee set, a clothes rack, and a desk and chair.
Read more
Read less
Personalise
Personalise this tour
---
Our pick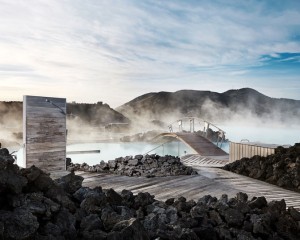 You will be picked up from your hotel and taken in around a 1.5-hour transfer to the famous Blue Lagoon. A visit to the Blue Lagoon is an unforgettable experience, as you can relax and soak in the soothing, milky blue waters, and enjoy the incredible, mountainous scenery that surrounds the lagoon. The pools are filled with geothermal seawater from deep below the lava, which proves perfect for bathing and unwinding.
Read more
If you want to go the extra mile and truly treat yourself, there are a range of luxurious massages to choose from here, in the Blue Lagoon itself and in their special spa.
Availability: daily every hour from 8 am – 6 pm *Please note that this is dependent on availability, pick-up from your hotel is 30 minutes before these departure times*
Please note: there is ongoing building work at the Blue Lagoon which is due to be completed in July 2018. Although the Blue Lagoon aims to minimise the impact of this work on its guests, some disruption is possible during your visit.
Image copyright:

Blue Lagoon
---
Other options
Dates & Prices
Price Comparison Guarantee
Expertise and knowledge are key to witnessing the Northern Lights. We've been running Aurora hunting holidays longer than any company in the UK and with no lead in prices, no hidden costs and more included, we're confident our tours will come out on top.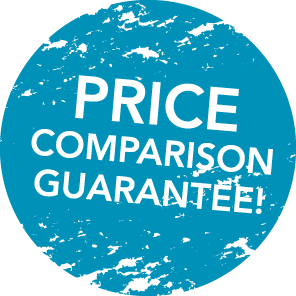 Prices
Terms
For our full booking terms and conditions please click here
Holiday group size (approximate)
Minimum 1 person; maximum 200 during activities. Please note that the Blue Lagoon is also open to the public during your visit.
Group sizes and minimum numbers
Most of our holidays require a minimum number of participants to operate. Minimum numbers are detailed on each holiday page and are always approximate. Group sizes for tailor made holidays will vary for each of the activities. For private departures you may also be joined by other guests during the activities unless you have discussed specific private activities with us.
If your selected date has not yet reached minimum numbers you will be informed at the time of booking. In the unlikely event that your chosen date has not reached the required minimum numbers nine weeks before your scheduled departure date we will contact you and discuss the various options available to you. We will always do all we can to operate a holiday and in some cases we may be able to operate the holiday by combining your itinerary with that of other guests for some activities (this may mean that the maximum group size is increased but this will be discussed in full with you).
If we are unable to operate the holiday then you will be offered the chance to transfer to an alternative holiday or date (subject to availability). If the alternative is more expensive you will be asked to pay the difference, if it is cheaper then you will be reimbursed. You will also be offered the option to cancel and receive a full refund of all monies paid.
See our booking conditions for further information.
Order of activities
The order of activities is always subject to change and you will be provided with your final itinerary upon arrival at your destination
Medical History and advice
If you or any member of your party is pregnant or has any medical condition or disability which may affect your holiday or has any special requirements as a result of any medical condition or disability (including any which affect the booking process), please tell us before you confirm your booking so that we can assist you in considering the suitability of the arrangements and/or making the booking. In any event, you must give us full details in writing at the time of booking and whenever any change in the condition or disability occurs. You must also promptly advise us if you become pregnant or any medical condition or disability which may affect your holiday develops after your booking has been confirmed.
See our booking conditions for further information.
Experience and fitness
We offer a vast choice of holidays which range from 'relaxed' to 'active' so there really is something for everyone and our holidays can be filtered by how active they are. Regardless of the chosen holiday, all activities will include tuition from a beginner's lever and no prior experience is assumed.
If you are unsure about the physical demands of a particular holiday please contact us and our expert team will be happy to help.
See our booking conditions for further information.
Guides and safety
It is absolutely essential when partaking in any activity that you listen very closely to, and abide by, the instructions provided.
If there is anything that you are unsure of during a safety briefing or that you would like to clarify with the guides please make this clear to them immediately before starting the activity.
Our guides' word on activities is always final and your safety is their principal concern at all times, please respect their decisions. By following their instructions, your safety and enjoyment during each activity will be greatly enhanced.
See our booking conditions for further information.
Booking activities locally
In almost all of our destinations you can book and pay for additional activities locally. Please note that we cannot be held responsible for any injury or loss that occurs through any activities that are booked in your destination (see our terms and conditions for further details).
Please always ensure that your safety is your primary concern when arranging any such activity.
Car Hire
If your trip includes car hire the named driver must have a credit card registered in their name which they can present when they collect their car along with their driving licence, as a deposit will be held on the credit card. Please see your trip dossier for full details.
Reviews
Traveller Reviews
We had a great time
30 December 2016
by Katherine Phillips
The Northern Lights Super jeep tour was cold, clear and beautiful - the guide, Clemmie, was great - friendly helpful and knowledgeable and the lights came out to play. We had a great time.
---
---