Overview
Tailor your own Arctic Aurora adventure in Abisko and choose from an exciting range of activities and excursions; snowmobiling, dog sledding, ice climbing, snowshoeing and ice fishing are all possible. Take advantage of Abisko's prime Aurora record and choose from plentiful Northern Lights activities which will give you the chance to witness Nature's greatest light show. You may also want to include a night at the ICEHOTEL® or the spectacular Treehotel. Create your holiday, your way.
What's included?
ALL OF THE SERVICES LISTED BELOW ARE INCLUDED IN THE HOLIDAY PRICE
Flights: return between London and Kiruna (via Stockholm). Regional and non-UK departures available on request (routes are subject to change)
Transfers: return airport transfers
Accommodation: a minimum of 3 nights hotel accommodation in en-suite double rooms at Abisko Mountain Lodge
Meals: full board
Activities: choose from our extensive range of activities (individually priced as detailed in the activity timetable)
Cold weather clothing will be included if booking one or more activities
Services of our expert local guides
---
When it comes to a location for a Northern Lights adventure Abisko is ideal.
Firstly you are in a prime location for a potential Aurora display – Abisko's location at the centre of a range of mountains ensures cloud cover is frequently dispersed and clear skies are common. Secondly, there is a wide and varying range of exciting activities on offer with something to suit everyone, from thrill-seekers to those looking for a bit of gentle exploration. Lastly, the guide and hosts here at the lodge are exceptional and are sure to make you feel at home.
The beauty of our tailor made option is that you can set the pace of your trip. The base price includes your flights, accommodation and meals, leaving the rest of the experience down to you. We would advise spending a minimum of three nights here to make the most of your time and our Travel Experts are on hand to help you craft the ideal itinerary.
Read more
At Abisko there are some of the 'must-do' activities on offer, including thrilling husky safaris and snowmobile safaris taking in the forest and mountain terrain. There is also the option to add on activities that are different to those we offer elsewhere – from ice climbing a frozen waterfall to a day tour of the town of Narvik.
Of course, the Aurora activities are also very special and you can choose from a range which includes snowshoeing, sleigh rides, photography evenings and a trip to the Abisko Sky Station.
Guests taking part in this holiday also have the chance to spend the night at the world famous ICEHOTEL® in addition to their time at Abisko, as well as the opportunity to spend the night in a tree room at the famous Treehotel prior to your stay. See the 'activities' section of this web page for full details or speak to one of our travel experts for a quote.
For those who want to build their own Swedish adventure then this holiday is the ideal place to start.
Image credits: Lights Over Lapland - Chad Blakley, Lola Akinmade Åkerström.imagebank.sweden.se, Klas Tigerstrm
View Gallery
Download Dossier
Key facts
| | |
| --- | --- |
| Duration: | 3 or more nights |
| Pace: | Set your own |
| Suitable for: | Ages 15+. See our terms for further information |
Make an enquiry
Accommodation
Included in price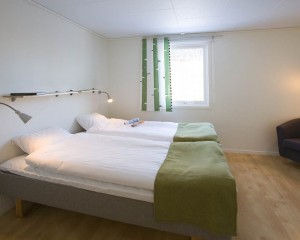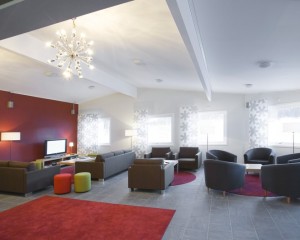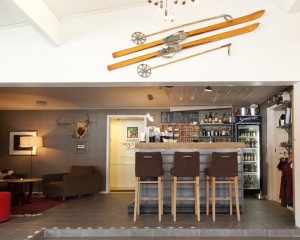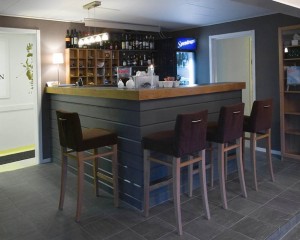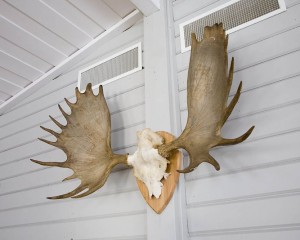 Abisko Mountain Lodge
Nights:
1-3
Residing 100km from Kiruna, the small and friendly Abisko Mountain Lodge can be found in the wilderness of Swedish Lapland, offering mountain views and a warm welcome. Your hosts, Dick and Mina Johansson are so passionate about the environment in which they live and have made a huge success of this very special lodge.
The lodge is around 4km from Abisko National Park, famed for its hiking trails in the summer and ski trails in the winter. The beautiful natural scenery of Northern Sweden is just a short walk away.
Hotel facilities
The lodge consists of one main building and a handful of smaller outer buildings. In the main building, you will find 20 rooms, the reception lounge, restaurant and the bar area
The chefs here take great pride in the food, making great use of local and seasonal produce and traditional Swedish recipes. Breakfast is served buffet style, whilst lunch and dinner are set menus (lunch can also be provided to take with you on your daytime excursions)
The lounge area in the lodge offers comfortable seating and a TV; perfect for socialising and relaxing in the evening. The bar area is located nearby, serving a range of beers, wines and spirits
In one of the outer buildings, guests can make use of the sauna which is heated daily. Free Wi-Fi is available throughout and there is also a drying room for guests to store outdoor clothing
Guest room types
Double or twin rooms: There are 20 rooms in total at Abisko which are simple and modern, mainly providing twin beds, en-suite shower room and clothes hooks. There are only a handful of double rooms at the lodge with the remaining rooms offering twin beds only (it is not possible for these beds to be made up as double due to the shape of the room). There are no televisions in the rooms as all guests are encouraged to gather in the communal areas in the evenings.
Superior rooms: The lodge also has a small collection of superior rooms, which are located opposite the main lodge building, only a short walk away. The superior rooms are larger and slightly more modern in style, enjoying all of the same amenities as the standard double or twin rooms, as well as tea and coffee making facilities. Superior room upgrade prices are available on request.
Winter Cottages: The Mountain Lodge also has four cottages which guest can book. These are a short walk from the main building and are simply furnished. Each has a mezzanine sleeping level which sleeps up to four people and there is also a double sofa bed downstairs along with a kitchenette and sitting area. The cottages have a toilet and a sink, but no shower facilities. Guests staying in the cottages have access to the showers in the nearby sauna building. These are open to all guests and not private to those staying in the cottages.
Read more
Read less
---
Other options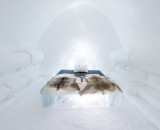 The ICEHOTEL®
Located on the banks of the magnificent Torne River in the village of Jukkasjärvi, the ICEHOTEL® is the world's original ice accommodation. Now in its 26th year, the concept began when a Swede by the name of Yngve Bergqvist built a small igloo to display locally designed art. Some of the guests asked if they could spend the night and it was from these small beginnings that this concept began, rapidly growing in scale each season.
The hotel now boasts ICEHOTEL 365, a permanent structure, allowing it to be a year-round destination to it many visitors who travel across the world to sleep in a room of ice and snow. Containing deluxe rooms, art suites, an ice bar and a sculpture hall, this environmentally sustainable building is a construct of glass, metal and concrete, but with the same incredible standard and visual design of snow and ice on the inside, with cooling tubes to keep it at a temperature of around -5 at all times.
Alongside this is the classic ICEHOTEL® building, constructed purely of ice and snow and carefully crafted each December, utilising blocks from the nearby Torne River.
Home to ice rooms, winter suites and a chapel the structure is a marvel to see and, come summer, simply melts back into the river from which it came. Each year, architects, designers and artist submit designs for the hotel's features and a handful are chosen to go forward with their theme.
The hotel consists of several buildings including the main ice building and ICE HOTEL 365. We cannot guarantee which area our guests will stay in.
The rooms which are contained within the ice and snow building will not be available until after the 10th December.
Hotel facilities
The reception is in the main warm building which also houses the lounge area, warm bar, dressing room, restaurant and gift shop which sells a selection of ICEHOTEL® themed gifts and locally sourced handicrafts
Guests who are on a guided tour of the ICEHOTEL® will also visit the large warehouse where you can learn about how the hotel is constructed each season
The restaurant serves breakfast lunch and dinner which include some wonderful Swedish favourites. Dinner reservations can be booked in advance with us
As an alternative, guests can eat at the Homestead Restaurant which is a smaller, rustic restaurant a short walk from the hotel
The classic ICEHOTEL® building is connected to a warm building which houses the toilets, showers and sauna. There are also lockers in here in which to store your valuables and clothes overnight
The warm building also has a small number of bunk beds in case you decide your ice room is not for you
Guest room types
The Cold Rooms: The inside of the cold rooms is kept at around -5°C but you will be equipped with arctic grade thermal sleeping bags so you will stay surprisingly warm!
Please take note that the cold rooms are accommodated in two separate buildings. ICEHOTEL 365 is a permanent building constructed of metal, glass and concrete with an ice and snow interior kept cool via cooling tubes. Some rooms are also in the classic ice building which is made wholly of ice and snow and constructed afresh each winter season. We cannot guarantee which area you will stay in.
Ice Rooms (in classic ice building) (only available after 10 December): The ice rooms are the simplest designed rooms which are usually booked as standard. These are made of ice and snow and each contains a mattress topped with reindeer skins and also some ice furniture and carvings. They are closed off from the corridors via thick curtains as opposed to doors, but the thick walls of ice and snow allow for great sound insulation. There are usually around 15 rooms available for guests.
Art Suites (in classic ice building) (only available after 10 December): These are uniquely and beautifully designed by chosen artists around the world each year so offer a wide variety of themes and include intricate sculptures and carvings to reflect this. As with the ice rooms, these have curtains instead of doors and there are around 15 in total for guests to book.
Deluxe Suites (in permanent ICEHOTEL 365 building): The unique and enchanting Deluxe Suites 365 are individually themed and hand carved by artists commissioned throughout the world. To spend a night amidst the life like and exquisite carvings is a surreal and magical experience. You are awoken by sparkling colours which reflect from the ice and cup of hot lingonberry juice at your bedside table. A sauna session then awaits you before you enjoy a delicious breakfast. The Deluxe Suites are part of the new concept ICEHOTEL 365, available all year round thanks to a new specially designed building which is run on solar power. There are three different types of Deluxe suite available.
Deluxe Suite Hilla: Hilla Suites are beautifully decorated suites available throughout the year. They contain a bathroom, two comfortable armchairs, a shower and a sauna, which is directly connected to the bedroom. A comfortable bed decorated in reindeer hides and inclusive of a thermal sleeping bag lies at the centre. The design is a mixture of local culture and history created by Marjolein Vonk and Pia Sandgren. A heated relaxation area is available which provides storage for your belongings.
Deluxe Suite Jáuvre: These majestic suites are furnished with comfortable Carpe Diem beds covered in reindeer hides and inclusive of a thermal sleeping bag. Inside the room, there is a bathroom, two comfortable arm chairs, a shower, sauna and a bathtub. Similarly, to the other suites, the Jáuvre suites are designed with a combination of local culture and history by Marjolein Vonk and Pia Sandgren and they have a heated relaxation area from where you can store all your belongings.
Deluxe Suite Johka: This spacious suite contains a comfortable double bed, a connecting bathroom, two comfortable armchairs and double waterfall showers, which are directly connected to the room. The design features a combination of local culture and history and was created by Marjolein Vonk and Pia Sandgren. A heated relaxation area provides storage for your belongings.
Art Suites 365 (in permanent ICEHOTEL 365 building): These offer the same amenities as the art suites in the classic ice building but being part of the permanent building allows them to have a proper door. Each is independently and artistically designed by chosen artists and architects to reflect new carefully chosen themes each year. There are 12 art 365 suites in total.
The Warm Rooms: For those less keen on sleeping in low temperatures, the ICEHOTEL® also has a number of warm accommodation options:
Kaamos Hotel Room: Light and airy, these ensuite rooms have modern décor and furnishings. Each has a double bed or twin beds and TV.
Nordic Hotel Chalet: These are designed to accommodate up to four people. Each has one double/twin bedroom and one room with bunk beds, making them ideal for families or small groups of friends. Each has an ensuite bathroom with shower, small living room with fridge and kettle and TV.
Arctic Chalet: These have a double and a single room so are best suited to three people. Each chalet is en-suite and has a shower room, small living area, fridge, kettle, TV and telephone.
Please note: Prices are based on you spending the first or last night of your holiday in this unique accommodation and not keeping your original accommodation. If you would like to do this on any other night during your holiday you will need to keep your accommodation and supplements will apply.
---
Image credits: ICEHOTEL, Jose Carlos, Cabello Millan, Javier Alvaro, Colomino Matassa & Asaf Kliger, Tjasa Gusfors, David Andren, AnnaSofia Maag, Anna Katrin Kraus, Hans Aesch, Rob Harding, Timsam Harding, Luc Voisin, Mathieu Brison, Petros Dermatas, Ellie Souti, Nicolas Triboulot, Cedric Alizard, Sebastian Scheller,Kristina Mockel, Jose Carlos, Cabello Millan, Javier Alvaro, Colomino Matassa, Peter Grant & Magnus Skoglöf & Martin Jakobsson & Imagebank.sweden.se
Read more
Read less
Activities
Keep yourself busy!
---
---
---
Activities
Trip Extensions
Dates & Prices
Price Comparison Guarantee
Expertise and knowledge are key to witnessing the Northern Lights. We've been running Aurora hunting holidays longer than any company in the UK and with no lead in prices, no hidden costs and more included, we're confident our tours will come out on top.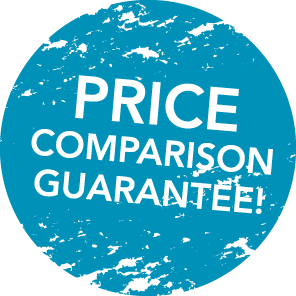 Prices
Terms
For our full booking terms and conditions please click here
Holiday group size (approximate)
Minimum of 2 people - during activities the maximum group size is approximately 16 people
Group sizes and minimum numbers
Most of our holidays require a minimum number of participants to operate. Minimum numbers are detailed on each holiday page and are always approximate. Group sizes for tailor made holidays will vary for each of the activities. For private departures you may also be joined by other guests during the activities unless you have discussed specific private activities with us.
If your selected date has not yet reached minimum numbers you will be informed at the time of booking. In the unlikely event that your chosen date has not reached the required minimum numbers nine weeks before your scheduled departure date we will contact you and discuss the various options available to you. We will always do all we can to operate a holiday and in some cases we may be able to operate the holiday by combining your itinerary with that of other guests for some activities (this may mean that the maximum group size is increased but this will be discussed in full with you).
If we are unable to operate the holiday then you will be offered the chance to transfer to an alternative holiday or date (subject to availability). If the alternative is more expensive you will be asked to pay the difference, if it is cheaper then you will be reimbursed. You will also be offered the option to cancel and receive a full refund of all monies paid.
See our booking conditions for further information.
Order of activities
The order of activities is always subject to change and you will be provided with your final itinerary upon arrival at your destination
Medical History and advice
If you or any member of your party is pregnant or has any medical condition or disability which may affect your holiday or has any special requirements as a result of any medical condition or disability (including any which affect the booking process), please tell us before you confirm your booking so that we can assist you in considering the suitability of the arrangements and/or making the booking. In any event, you must give us full details in writing at the time of booking and whenever any change in the condition or disability occurs. You must also promptly advise us if you become pregnant or any medical condition or disability which may affect your holiday develops after your booking has been confirmed.
See our booking conditions for further information.
Experience and fitness
We offer a vast choice of holidays which range from 'relaxed' to 'active' so there really is something for everyone and our holidays can be filtered by how active they are. Regardless of the chosen holiday, all activities will include tuition from a beginner's lever and no prior experience is assumed.
If you are unsure about the physical demands of a particular holiday please contact us and our expert team will be happy to help.
See our booking conditions for further information.
Guides and safety
It is absolutely essential when partaking in any activity that you listen very closely to, and abide by, the instructions provided.
If there is anything that you are unsure of during a safety briefing or that you would like to clarify with the guides please make this clear to them immediately before starting the activity.
Our guides' word on activities is always final and your safety is their principal concern at all times, please respect their decisions. By following their instructions, your safety and enjoyment during each activity will be greatly enhanced.
See our booking conditions for further information.
Booking activities locally
In almost all of our destinations you can book and pay for additional activities locally. Please note that we cannot be held responsible for any injury or loss that occurs through any activities that are booked in your destination (see our terms and conditions for further details).
Please always ensure that your safety is your primary concern when arranging any such activity.
Car Hire
If your trip includes car hire the named driver must have a credit card registered in their name which they can present when they collect their car along with their driving licence, as a deposit will be held on the credit card. Please see your trip dossier for full details.
Minimum age
The minimum age for participation in our itinerary is 15 years old, however, for some activities and shared transfers, our guests may be joined by others and these may include those of a younger age. Any younger participants will be fully supervised by an adult and the guides will ensure that they are only able to participate if there will be no effect on the activity experience. None of the hotels we feature have a minimum age and so there may be families staying at them with younger children, especially during the holiday periods.
To drive a snowmobile you must have a full driving licence and be over 18 years old.
Reviews
Traveller Reviews
We enjoyed the dog sledding most of all
08 March 2018
by Graham Sagar and Sarah Johnson
We enjoyed the dog sledding most of all, mostly because it involved dogs and is the pure Arctic experience. It was enjoyable talking to the guides,learning about their dogs and feeling their passion for their animals.
The Aurora everyday, of course
27 February 2018
by Maria Bonikowka and Jacek Slaby
The Aurora everyday, of course, were amazing. Food absolutely fantastic with decent wine choice. Just perfect - pricing is debatable but such a vacation in idle places are always pricy. If you want to be alone there is a price to pay.
What a brilliant week we had.
16 February 2018
by Colin Osborne & Kornelia Veninga
What a brilliant week we had. An unforgettable holiday. The Art Suite was definitely a 'one-off' experience! Thanks to you all for your advice, help and making it a really special 'tailor-made' holiday. We're even thinking of a trip next winter to Finland...! Thanks again. It really was a 5* experience.
I enjoyed every second of my stay
23 January 2018
by Zehra Boysan and Gulnihal Bayer
Ice fishing was the most unforgettable time, walking in nature, hearing stories about the town, fishing on the lake and learning about ice fishing, and actually doing it. The icing on the cake was it started to snow lightly as we were going back, the whole place turned into a postcard of wilderness. The staff at Abisko were exceptionally professional, friendly, informative, the guides were skilful…
Read more and tried their best to keep us hopeful even when the weather conditions were not good for Aurora. The food was five-star restaurant level, delicious and presented beautifully. It was an unforgettable holiday and I would like to go to Abisko again with my grandchildren in the future which will not be before 4 years!
Read less
Thanks for putting together an amazing holiday for us!
21 December 2017
by Kathy and Douglas Stacken
Everything was very well planned. All activities went like clockwork. It was all superb! Kiruna dog sled personnel were so very nice and accommodating. They were the best! Thanks for putting together an amazing holiday for us!
We had a wonderful time
11 December 2017
by Jennifer and Rosei Earp
We had a wonderful time in Abisko. Everything was well-organised, everyone friendly and accommodating. Food amazing - local dishes with moose, reindeer and Arctic char just delicious. We enjoyed all the activities very much, so hard to choose, but the Aurora hunt and photography was amazing.
Fascinating
12 March 2017
by Jean Masters & Anne Barlow
The dinners in the Abisko Mountain Lodge were fantastic - interesting, superbly presented and tasty. For me the best activity was the dog sledding. I was amazed at how friendly and loving the dogs are - they loved to be made a fuss of. It was fascinating watching them and seeing the different styles in which they run.
Abisko - tailor made
20 February 2017
by Anne & Malcolm Clark
One thing that stands out is the relaxed pace of everything and the tranquillity. We will definitely be recommending it to others.
Every activity was enjoyable
07 December 2016
by Jane & Syed Khan
The dog sledding was our favourite activity as it was just my husband and I with the guide so we were able to help get the dogs ready - and play with the puppies! Although every activity was enjoyable - even ice fishing in an Arctic storm! All the staff at the Lodge were great and the guides used were all brilliant
Wonderful experience
05 December 2016
by Derek and Sharon Baines
Staff could not do enough for us, we were very well looked after. Same applies to the guides and experts. Wonderful experience which began with your helpful staff in Northumberland. Whilst the food we received was excellent, there was no choice for dinner, Although in fairness we were asked to let the staff know if there were any problems with the planned menu. All the activities were excellent,…
Read more snowmobile sledge was fun-saw - some Aurora, Lights over Lapland photography session was great - very cloudy but learned a huge amount. Sami experience very informative and great fun, Snowmobiles exciting & hard work, but the highlight was probably our free day and walking in the area, went to the Kanjon. Evening gave the best display of the week down by the lake. Socialising with all nationalities was great.
Read less
We had a most amazing time
16 March 2016
by Ian La Roche & Laura Furnell
The Abisko Mountain Lodge was more than accommodating; the staff were very welcoming and helpful. Nothing was too much trouble. Driving your own husky sledge was awesome, hard work but a truly amazing experience. All activities were fantastic, including the Abisko Sky Station which we added for our last night. We saw the Aurora from the sky station which really made our holiday. We had a most…
Read more amazing time. It was a trip of a lifetime and we also got engaged at the Ice Hotel.
Read less
Everything was quite superb
14 March 2016
by Mary Piers
Everything was quite superb. From initial enquiries to final travel you were all wonderful and so considerate and helpful, a million thanks. Words are inadequate. My deepest gratitude to you all and I am looking to you to help me get to Nourgam next year! With my deepest gratitude.
Best night of my life!
04 March 2016
by Rebecca Bailey & Dean Carden
Aurora Zone is an easy to use website and was very well organised. We stayed in Abisko (mountain lodge). Rooms are basic but clean and comfy. The food is truly amazing. I do not eat fish which was catered with no hassle. We stayed for 5 nights and saw the Aurora on 2 nights. We had the Aurora sleigh ride booked and it happened to be on a night with an excellent solar storm. Best night of my life!…
Read more We went on the dog sleighs which was excellent and the guide is very passionate about his dogs. One of the days was a 4-hour snowmobile ride, this was truly amazing and would recommend to everyone. The Ice hotel was a good experience, the only downside is the ice bar does not open until 6pm which is a shame when we were hoping to have a drink. I would recommend Aurora Zone to anyone and Abisko to everyone looking for a magical holiday.
Read less
First off we had a great holiday and saw the lights!
28 February 2016
by David & Catherine Llewellin
First off we had a great holiday and saw the lights! The Aurora Sleigh Ride was simply magical. Bjorn was amazing. We would have said this even if we had not seen the Northern lights during this activity. It was a lovely journey into the mountains. A trip we will never forget. My sister managed to get on a Dog Sledding trip and loved that too.Mina and her staff were excellent; so helpful.
A truly magical time
23 February 2016
by Paul Neville
A truly magical time spent in stunning scenery and staying at the Abisko Mountain Lodge where the staff were both helpful and friendly. Dog Sledding - great way to see the national park and my wife really enjoyed spending time with the dogs. Great that we were able to do this from right outside our accommodation.
The holiday was amazing! Absolutely perfect :)
19 January 2016
by Gurvindor Soor
The holiday was amazing! Absolutely perfect :) We had been planning this holiday for nearly 10 years and it finally happened. But what an experience it was...the places, the people, the food was amazing, and of course the lights were spectacular. Luckily we had displays every day, but the final night at the Ice Hotel had the most wonderful, indescribable full display - I literally don't know how…
Read more to describe what we saw! - greens, reds, purples all over. A sight we will never forget! Just breathtaking, worth the wait and a perfect way to end the trip. The organisation was so professional that we were at ease the whole time. A very big thank you to Barry and the whole team for ensuring we had such a wonderful experience! I literally didn't want to come home!
Read less
Everything worked out as expected and I wouldn't change a thing
04 January 2016
by Robert Barberio
Everything was very good on this trip; all my questions were answered prior to leaving. Everything worked out as expected and I wouldn't change a thing. The guides were all excellent, the transfers to and from the airport were on time and excellent. The food was tops and freshly prepared. All the equipment we were given was excellent, we stayed very warm on this trip as the temperature got down to…
Read more -40 degrees one of the evenings we were out doing our night photo activity. It was the first time I had been snowmobiling in my life; the guide was very good at explaining how to operate the snowmobile and it was a total blast when we got out on the trails. My wife and I were very happy with everything.
Read less
---
---